2019 ADDITIONS
We're so excited to be gearing up for The Plus Strut™ 5K 2019. Are you ready? Hope so! We've added some new things for this year and we're thrilled to share the exciting news.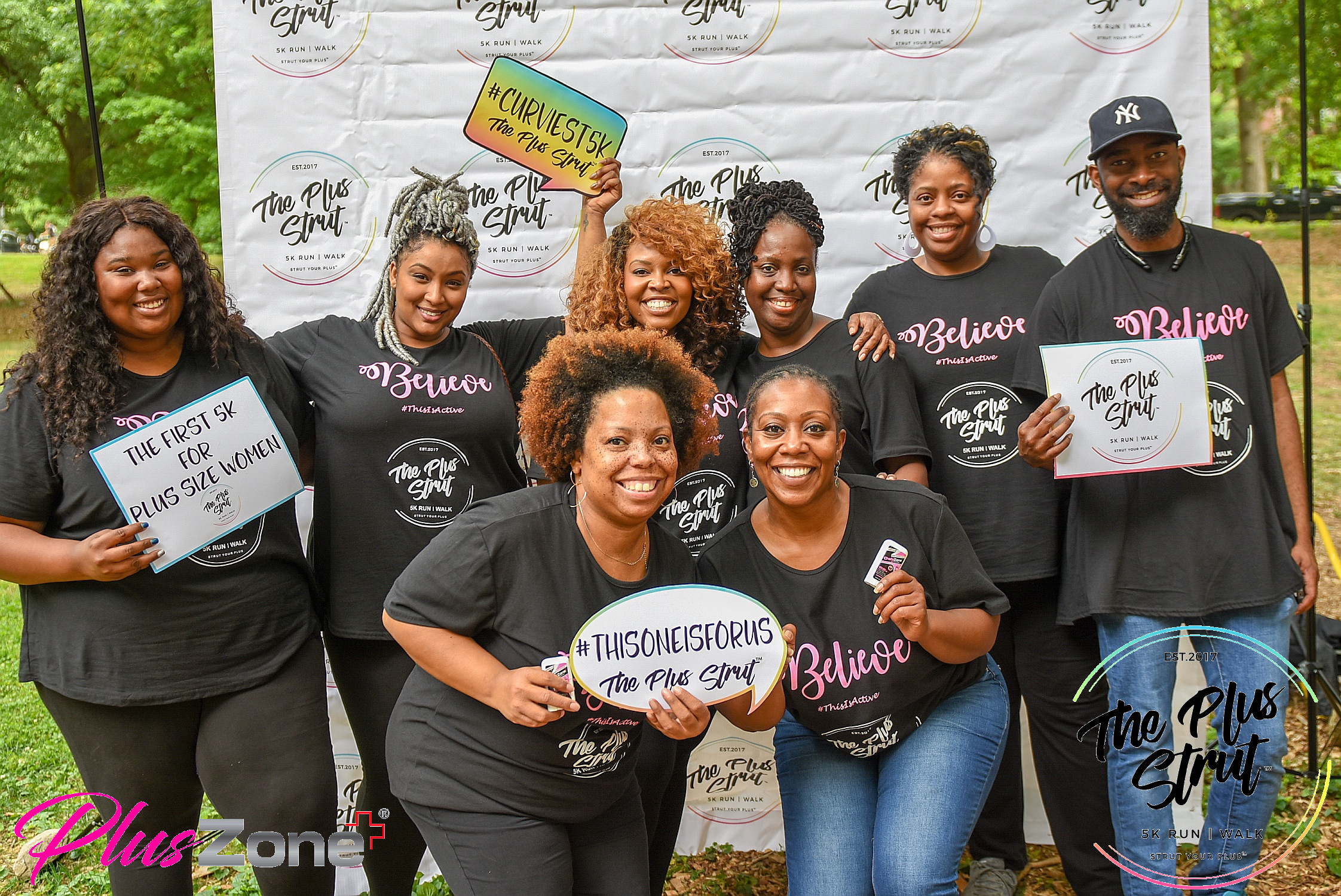 If you'd like to participate in The Plus Strut™ 5K as a group (5+ people or more), for 2019, we'll have discount pricing available this year. The more the merrier — register today.
Influencer Ambassador Program
Calling all bloggers and plus community influencers, you may want to invite your "GIRL TRIBE" to join us for the 5K. You can participate in our Influencer Ambassador Program (I.A.P). Anyone you invite or registers from the code that you promote on your social media pages, about the 5K, can use your dedicated discount code link, to register for the event. The influencer who has the most participants registered under their code, will receive a very special acknowledgement / gift during the 5K event. Exciting right?! Accepted influencers must be willing to promote the 5K on social media platforms and websites and use The Plus Strut 5K™'s curated marketing material to promote the event.
Now this one we're super excited about. What's the first thing you want to do after completing 3.1 miles?? EAT!! This year, attendees will have the exclusive opportunity to indulge in an amazing, perfectly curated, brunch experience, at the conclusion of the 5K, at our first ever RUN · WALK · BRUNCH™ series..
We know the effort you'll put into crossing the finish line, and for such effort, you should be rewarded with an exquisite dining experience. Space is extremely limited for RUN • WALK • BRUNCH™, and for only $99 (Orginally $125) this package pricing includes: Your race registration - Your race bib - Your race t-shirt - Your finisher medal - Entry to the Brunch - VIP Parking - VIP shuttle service to the starting line & shuttle service back to your car.
The best part about this experience is, you won't have to leave the park — we're bringing the brunch directly to you. Call your gal pals and reserve your spot!